Debut of Industrial-grade Bioreactor from The Cultivated B Signals Commercial Viability for Cellular Agriculture Industry
Manufacturing commences at new Ontario facility, eliminating persistent bioreactor bottleneck, shrinking delivery times from years to weeks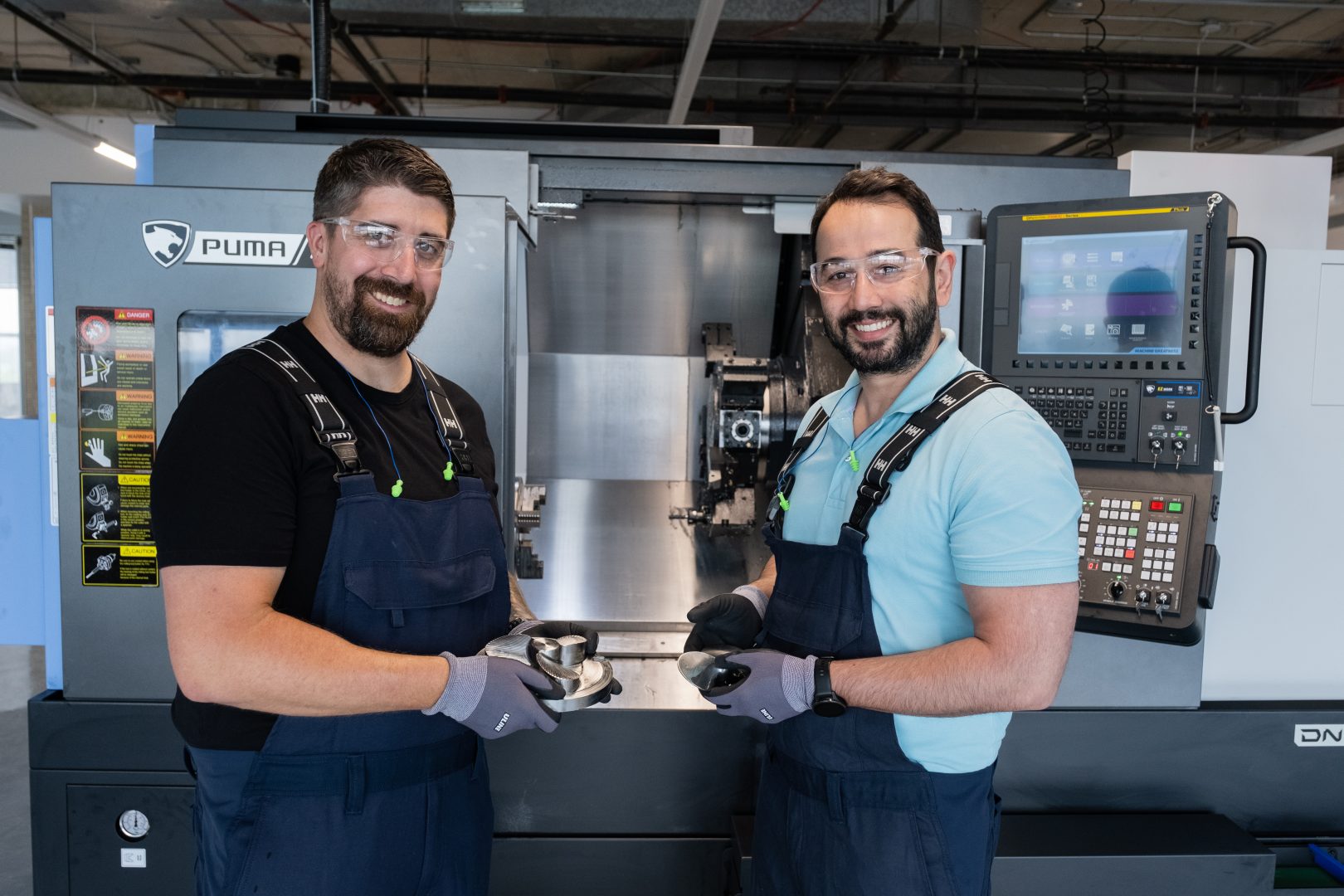 Burlington, Ontario, July 19, 2023 – The Cultivated B (TCB) today announced the availability of its groundbreaking AUXO V™ industrial-grade bioreactor and the start of rapid-delivery manufacturing at the company's Burlington, Ontario plant. These represent significant milestones not only for TCB, but more importantly they address the cellular agriculture industry's urgent need to dramatically increase global capacity in order to reach commercially viability. Because bioreactor delivery times from other vendors can be as much as two years, producers of cultivated meats, medicines and personal care products based on cellular agriculture and precision fermentation face challenges in scaling up from the lab to commercial manufacturing. TCB intends to solve that barrier to industry growth with bioreactor delivery times of just a few weeks, as well as novel, easy-to-use designs that make equipment operator training and skills transfer quick and uncomplicated.
"Cellular agriculture is not a thing of the future. It has arrived," said Dr. Hamid Noori, CEO of The Cultivated B. "The recent USDA approvals for cultivated meat producers are evidence that the industry is quickly advancing, but producers can't scale their scientific and regulatory breakthroughs from the lab to commercial production without the ability to readily purchase and easily operate bioreactors. TCB is disrupting the industry in two ways: first, by aiming to make our industrial-grade bioreactors available with delivery times of only two to four weeks; and second, by designing a bioreactor that can be operated by non-experts with only a few days of training. We're changing the game for the cellular agriculture industry."
TCB's AUXO V bioreactors offer a unique combination of utility and sustainability. Unlike traditional laboratory bioreactors, AUXO V bioreactors were engineered and reimagined by industrial designers to make them easy to use by non-experts. With a human-machine interface and programmable logic controller (PLC) system from Siemens, production personnel can be trained in just a few days to use the bioreactor control system, something traditionally reserved for scientists. The designs and operation of the AUXO V bioreactors were optimized by experts, paying close attention to subtleties of mechanical precision, the crucial nature of operator user-experience, and traditional challenges such as contamination issues.
The new bioreactor systems also focus on sustainability, primarily by eliminating the industry's traditional single-use approach to bioreactors. Instead, AUXO V bioreactors are made of high-grade stainless steel, which makes them sterilizable and reusable. The designs also optimize use of materials and are meant to minimize manufacturing carbon footprint.
The AUXO V multi-use bioreactor vessels are cost-effective, flexible and customizable. They are available in a wide range of sizes from lab scale to industrial scale (up to 25,000 liters) and are equipped with multiple sensors and optimized impellers for different organisms, such as animal cells, bacteria or yeast. In addition, every impeller comes with a certificate of accuracy, which ensures optimal fluid mechanical properties of the bioreactors.
Now serving as an immediate catalyst for advancement in cellular agriculture, TCB's Burlington plant spans 130,000 square feet across three floors and benefits from its location in the Toronto region, home to one of the largest food and beverage clusters in North America. The company estimates that more than 200 Canadian employees will be manufacturing AUXO V bioreactors to produce alternative proteins at scale. For more information about The Cultivated B's bioreactors, visit: https://www.thecultivatedb.ca/manufacturing/