The Cultivated B and denovoMATRIX Partner to Bring Cultivated Meat to Commercial-Scale Production Volumes
Joint feasibility study intends to overcome the natural limitations presented by the challenges of growing cells in suspension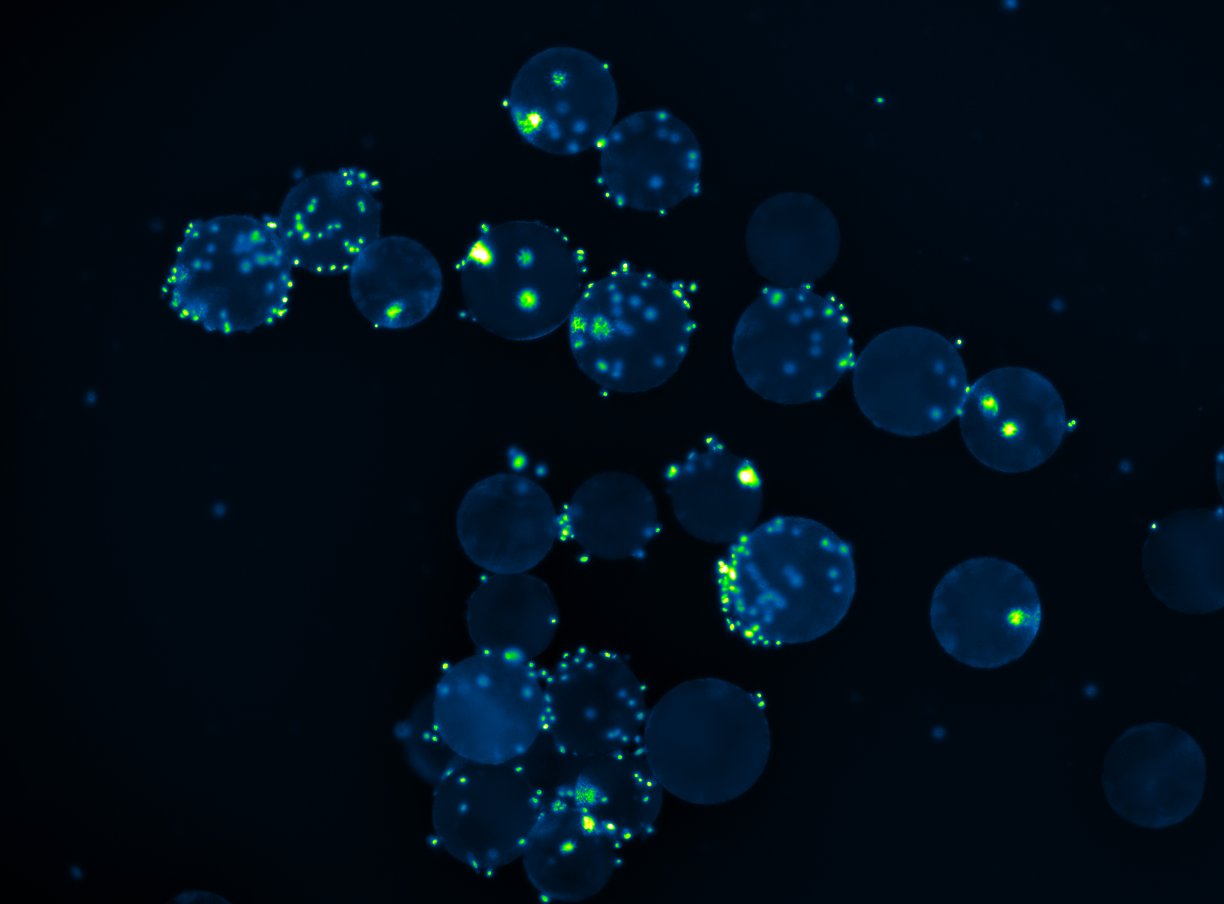 Burlington, Ontario, & Dresden, Germany, Sep. 05, 2023 – The Cultivated B (TCB) and denovoMATRIX have entered into a collaborative partnership to conduct a feasibility study with implications that enable the scalable, economically viable commercial production of cultivated meats. denovoMATRIX will contribute its microcarrier technology to test the proliferation of suspended cells in TCB's bioreactors and cell mediums, and its coating technology for functionalizing scaffolding, which enables a structured final cultivated meat product.
Cells, by nature, grow by adhering to a surface, inherently limiting cell growth to the surface area of the culture vessel. Microcarriers add surface area to the cell culture while simultaneously ensuring that every cell is sufficiently nurtured to further proliferate while they comfortably float freely. Microcarriers act as an adherence mechanism for cells, contributing to rapid cell doubling and overcoming growth limits. Use of microcarriers will allow industrial-scale cell mass production and establishes a controllable, consistent as well as repeatable pilot-phase process for manufacturing cell mass. This development would set a standard for the industry, enabling traditional meat companies to create and scale their own cultivated meat programs internally.
"Together with denovoMATRIX, we're poised to bring our shared vision of a more sustainable, future-forward biotech sector to life," said Dr. Hamid Noori, CEO of The Cultivated B. "This collaboration not only signifies a step forward in cell line technology but also reflects our mutual dedication to progressive innovation in the cultivated meat sector."
The collaboration leverages the exclusive and shared technical competencies of the two innovative German B2B technology providers to perform an in-depth analysis of the viability and potential benefits of this integrated system. This synergy will enable an end-to-end approach for the alternative protein sector. denovoMATRIX is contributing its biomaterials, as well as cell biology and development expertise, which has the potential to unlock cell growth/manufacturing opportunities for TCB's cell lines and bioreactor setups. Once the feasibility study concludes and demonstrates productive outcomes, TCB intends to integrate denovoMATRIX technology into its product offerings, marking a major stride in cellular agriculture innovation.
Dr. Dejan Hušman, CEO of denovoMATRIX commented, "Our alliance with The Cultivated B is a commitment to enabling existing as well as new players in the cultivated meat space. The outcome which we strive for is a turnkey solution for customers, composed of the expertise and technologies of our two companies."
The potential impact of this partnership extends beyond the commercial cultivated meat sector. With the anticipated success of the pilot-phase process, it could be adopted by academic institutions researching cultivated meat, democratizing the initiation of pilot-scale cell manufacturing.